CONTEST CLOSED
If you haven't stopped by
Oompa Toys
before, you're missing out. They have the most amazing selection of toys to bring out the best in your child - everything from art supplies to educational toys to getting ready for back-to-school.
From the site: "We offer our constantly expanding collection of European wooden toys, baby toys, educational toys, jewelry, bags and children's room decor items to urbane and discerning adults who want to expose the young children in their lives to non-character branded, quality toys. We believe toys should be natural, non-violent and from manufacturers who provide safe and nurturing environments for their employees. We believe in fair, competitive pricing and strive for 100% customer satisfaction."
An Island Life had the opportunity to review their Sunflower Backpack with five zippered pockets, thermal sleeve to keep drinks cold/hot, waterproof splash bag to keep wet things in or out, and lots of pouches for all your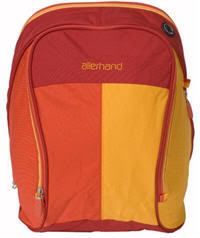 child's school supplies.
How would you like to win a
Sunflower Backpack
for your little flower? Stop by
An Island Life
and see how!